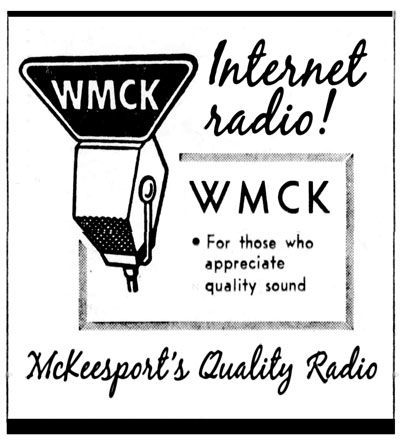 Have you ever thought about having your own music or talk show? WMCK Internet Radio accepts proposals from program hosts in the Mon-Yough area. (Hosts are not paid.)
Some restrictions apply: People under age 18 must have supervision from a parent or guardian, and all applicants must be able to pass a background check and be willing to comply with station rules and policies regarding content and profanity. Women and minorities are encouraged to apply.
Shows can be declined for any or no reason, but WMCK does not and will not discriminate on the basis of any classification protected by Allegheny County.
Email wmck@wmck.fm for details. WMCK Internet Radio is a service of Tube City Community Media Inc.